Le navire National Geographic Explorer en escale à Mayotte (Océan Indien)
En croisière dans l'océan Indien, le superbe bateau « National Geographic Explorer » est en escale dans le lagon de Mayotte, en ce samedi 28 mars 2009.
Au mouillage entre le rocher de Dzaoudzi sur¨l'ile de Petite Terre et la capitale Mamoudzou sur l'ile de Grande Terre, ce « paquebot » a une silhouette élégante.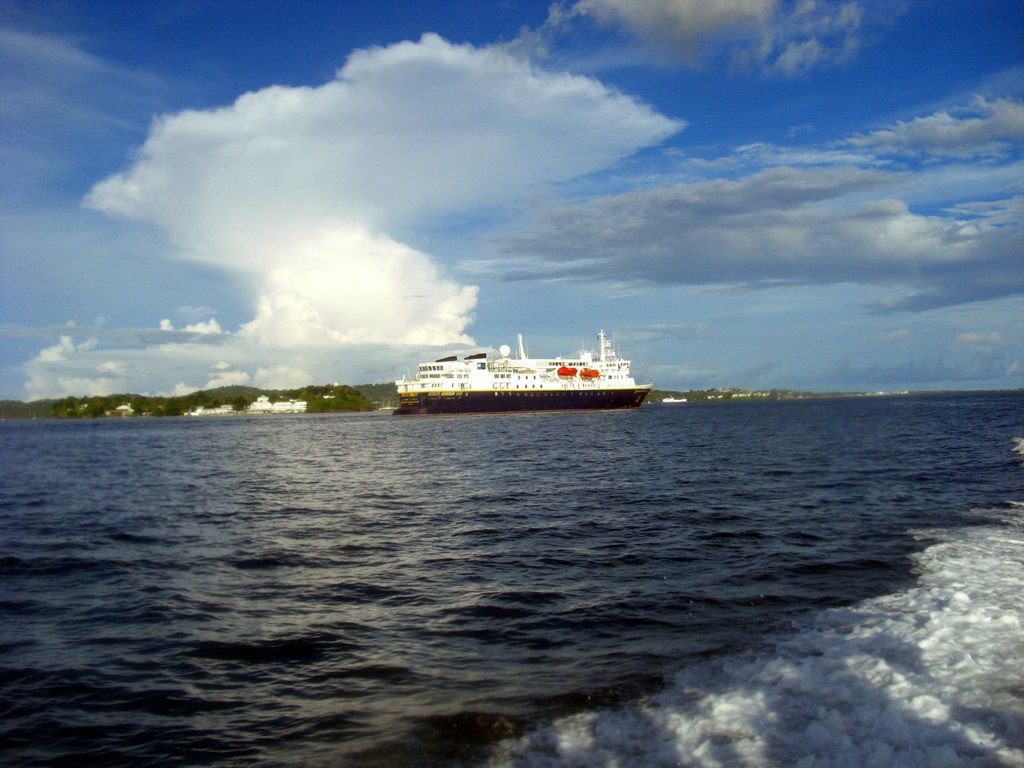 Au programme de cette visite touristique, tous les atouts de Mayotte « l'ile au parfum » ;
- Découverte de l'architecture colonial française sur les vieux bâtiments encore visibles sur rocher de Dzaoudzi
Les flagrances de l'ylang-ylang, avec ses huiles prisées de tous les parfumeurs du monde entier ! Ces arbres sont encore cultivés dans l'ile.
La culture locale colorée et son style d'habillement distinctif !
Un voyage dans plusieurs sites de rêves !!!!!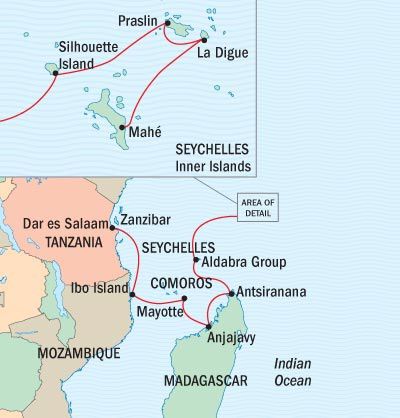 Day 1 U.S./Fly overnight to Dar es Salaam, Tanzania
Day 2 Dar es Salaam
Day 3 Dar es Salaam/Embark
Day 4 Zanzibar
Day 5 At Sea (B,L,D)
Day 6 Ibo Island, Mozambique
Day 7 Mayotte, French Comoros
Day 8 Anjajavy
Day 9 Antsiranana (Diego Suarez)/Amber Mountain
Day 10 Assumption & Aldabra, Seychelles Islands
Day 11-12 Aldabra, Seychelles Islands
Day 13 Astove
Day 14 Exploring the Amirante Group
Day 15 Aride
Day 16 Praslin/La Digue
Day 17 Mahé/Disembark
Fabled Islands of the Indian Ocean: The Seychelles, Madagascar, Comoros, Mozambique & Zanzibar. Far from anywhere, surrounded by warm seas, these tranquil places have wildlife, plants, landscapes and people different from any others on Earth. They represent something rare and beautiful: the chance to explore remote and idyllic regions and to learn about their unique wildlife and cultures.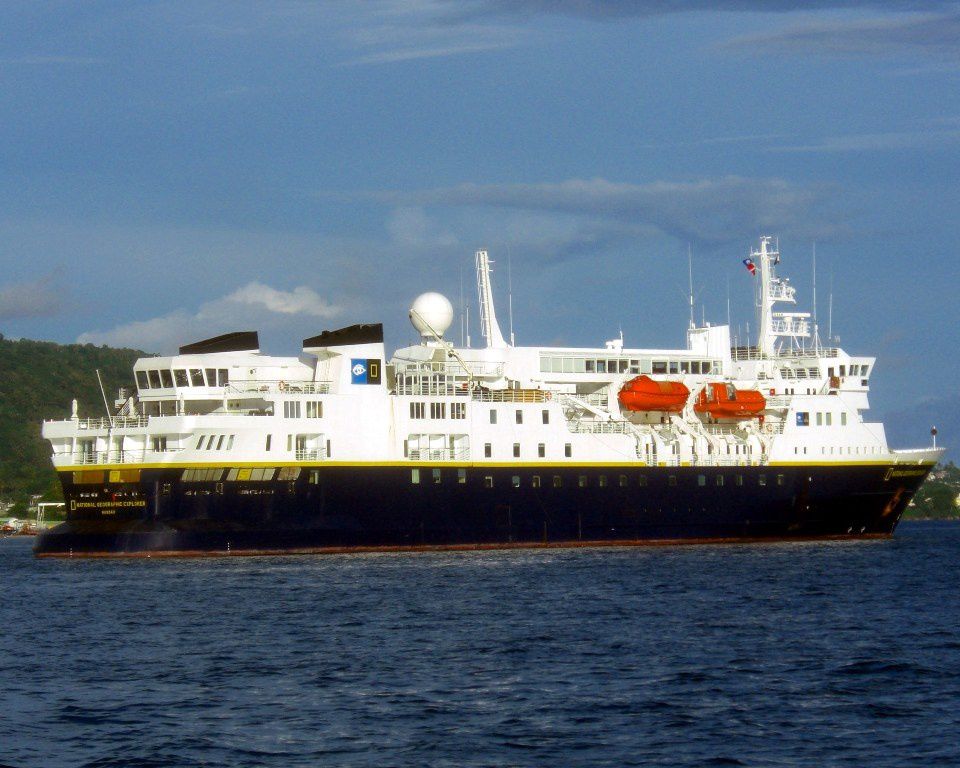 From the lemurs of Madagascar to the rare birds and giant tortoises of the Seychelles, to the coral reefs and extraordinary marine life you'll find almost everywhere we go, you'll see tropical nature at its most exuberant. And no less fascinating is the infinite variety of the Swahili, Seychellois and Malagasy cultures - a subtle blending of Asian, African, Arab, French and English influences. Our expedition staff will share with you their passion for exploring.
Mayotte, French Comoros
Although geographically within the Comoros Group, Mayotte is a territory of France. Our visit shows us French colonial architecture, colorful local cultures and a distinctive style of dress. We'll see the fragrant ylang-ylang tree, cultivated here, whose oil is prized by perfumers.
National Geographic Explorer - the ship that 40 years of expedition experience built - debuted in August 2008. The newest addition to the fleet, it is designed for 21st-century exploration offering guests an environment of adventure, comfort and informality.
A state-of-the-art 1A ice-class expedition ship, National Geographic Explorer accommodates 148 guests in 81 outside cabins. It is fully stabilized, enabling it to navigate remote passages, and carries the most innovative tools for exploring from polar to tropical regions and the undersea.
Commentaires