Photos nocturne d'une Porcelaine tigre (Cypraea tigris)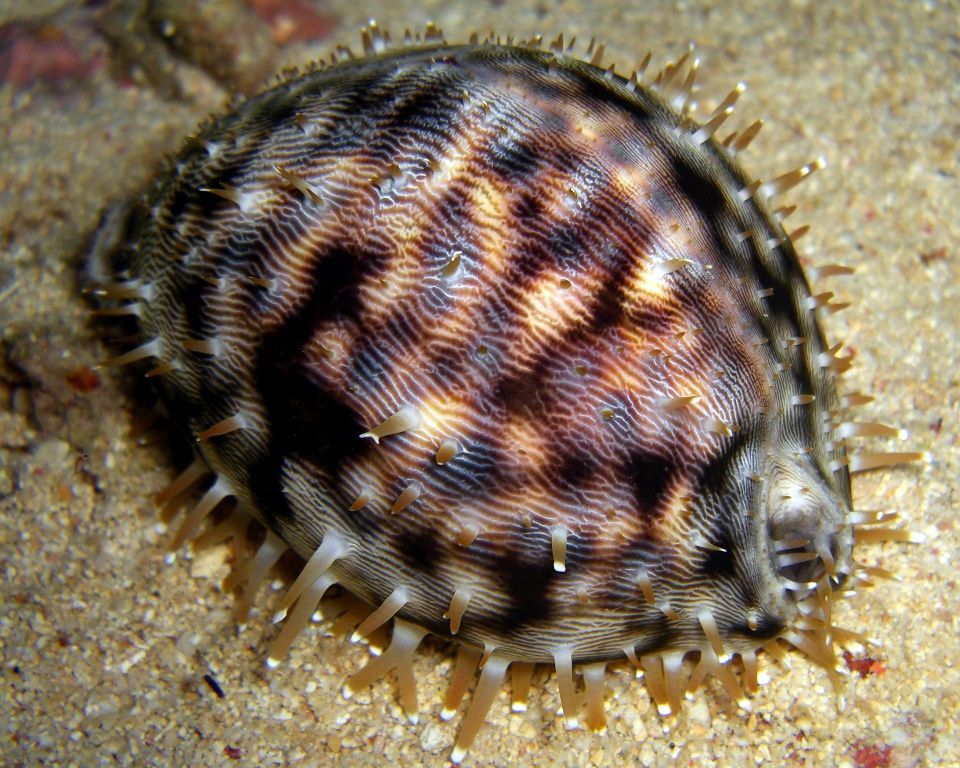 Coquillage à la coquille ovale, arrondie légèrement piriforme. La couleur est très variable et dépend de la région de répartition (Océan indien et pacifique). Généralement sur les récifs coralliens à partir de 5 m.
La nuit, cette espèce peut s'observer recouverte de son manteau sur sa coquille. Des petites excroissances en formes de picots sont alors visibles tout autour du bord.
Classification classique
Règne ; Animalia, Embranchement ; Mollusca, Classe ; Gastropoda
Ordre ; Neotaenioglossa, Famille ; Cypraeidae, Genre ; Cypraea
Nom binominal ; Cypraea tigris Linnaeus, 1758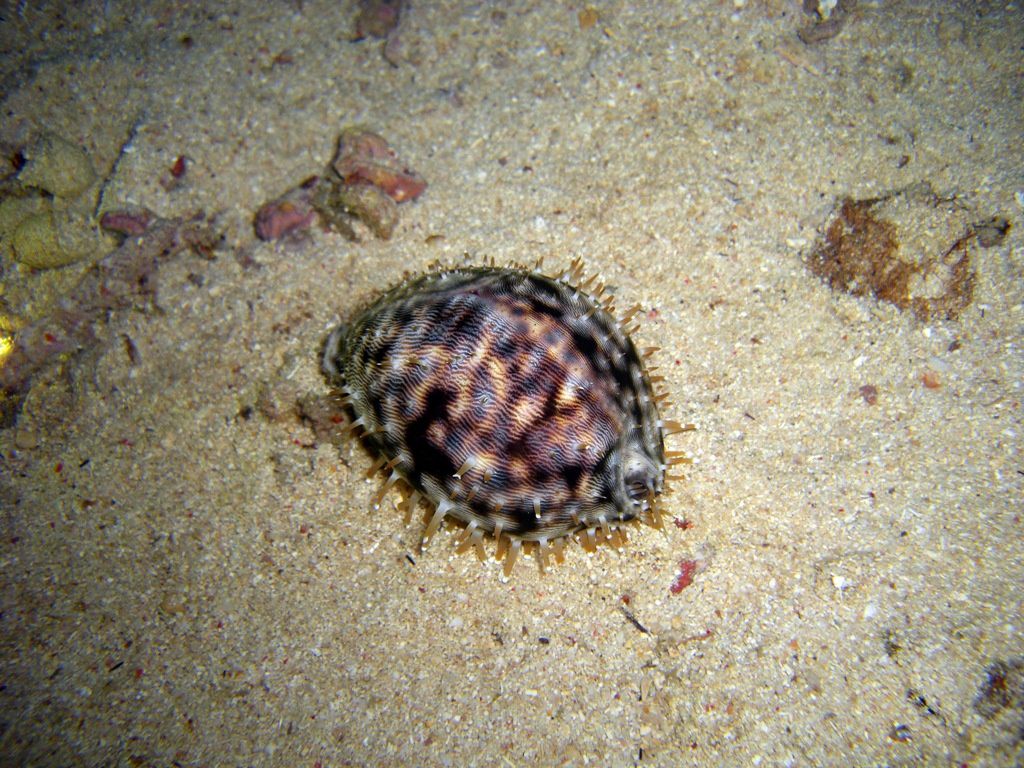 Relativement fréquent à Mayotte du fait de l'interdiction de ramassage.
Tiger Cowrie - Cypraea tigris Taxonomy: Tiger Cowrie belongs to the Kingdom Animalia, Phylum Mollusca, Class Gastropoda, Order Mesogastropoda, Family Cypraeidae, Genus Cypraea and Species tigris.

The scientific name of Tiger Cowrie is Cypraea tigris.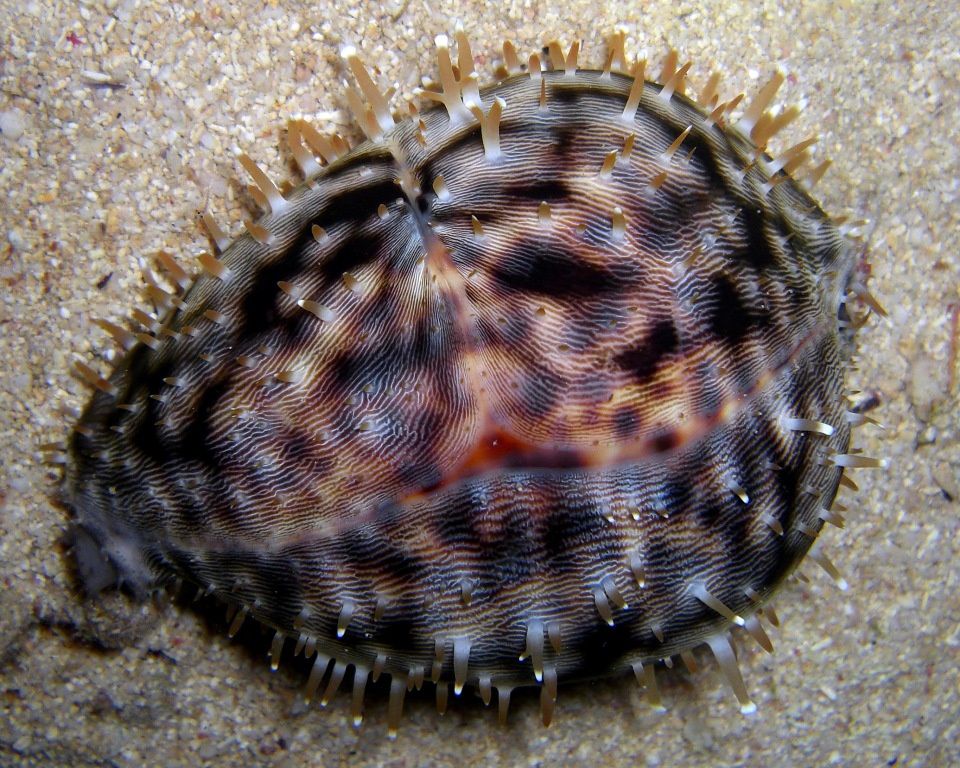 Origin or natural range: Tiger Cowrie originates in the Indo-Pacific region including Zanzibar, Philippines and Hawaii.
Cypraea tigris grows up to a size of around four to six inches.
Tiger Cowrie occurs in black, brown, gray and white colors.
Commentaires