Images sous marines, Night diving, dans l'océan Indien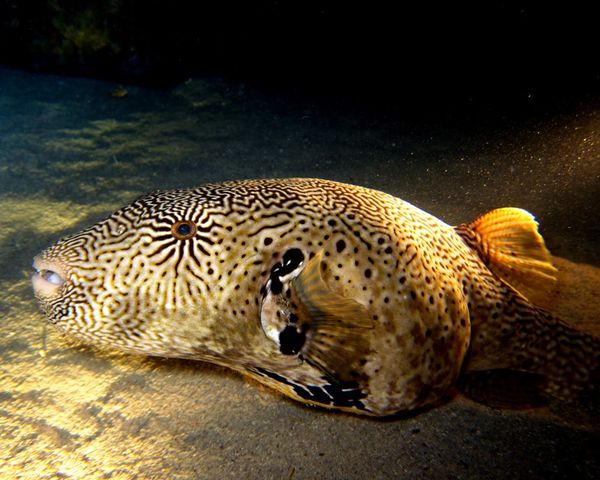 Une visite nocturne du lagon permet toujours de découvrir une profusion de vie sous une coloration différente !
(ci dessus : un poisson globe griffonné)
Night diving is a type of recreational diving which takes place in darkness.
Ci dessous: un poisson scorpion, camouflé sous le corail)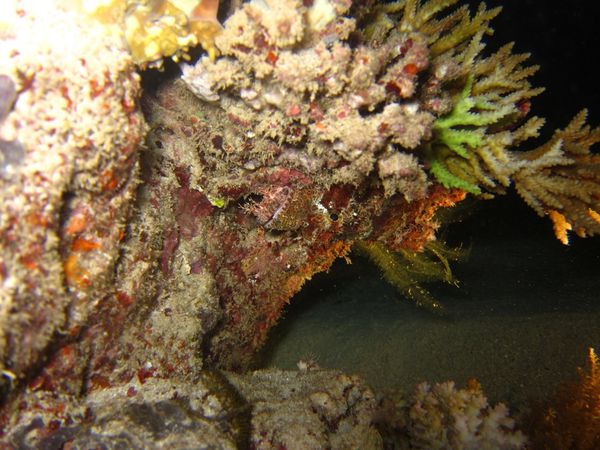 The diver may see more and has a different underwater experience at night because many marine animals are nocturnal and the diver is forced to concentrate on smaller, nearby objects.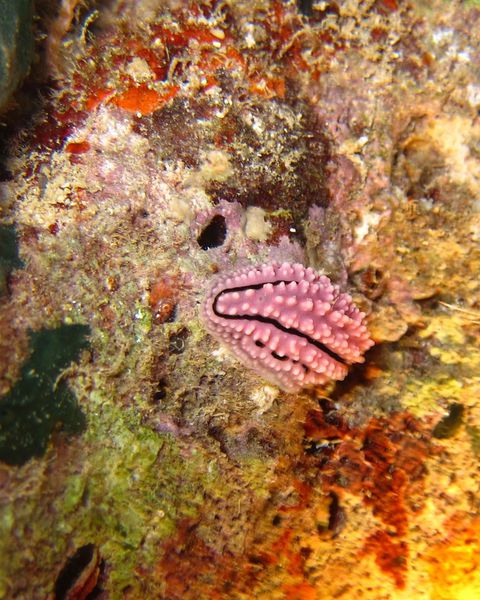 (ci dessus: un nudibranche Phyllidia)
There are additional hazards when diving in darkness, such as torch or flashlight failure resulting in losing vertical visual references and being unable to control depth or buoyancy, being unable to read instruments such as dive computers and diving cylinder contents gauges and separation from the rest of the diving group, boat or shore cover.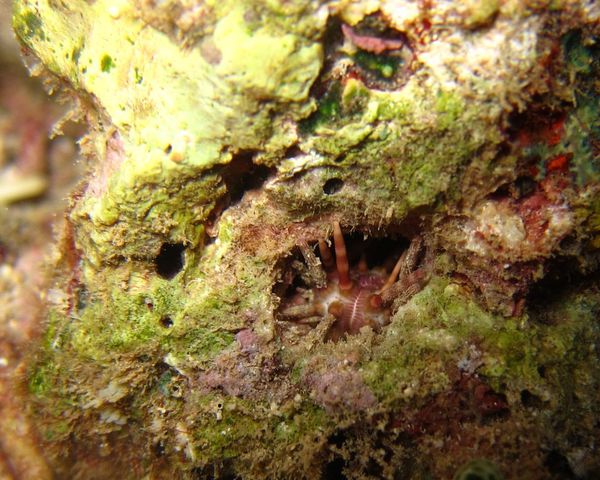 (ci dessus, un oursin crayon et dessous, un poisson rascasse diable; ptérois à antennes)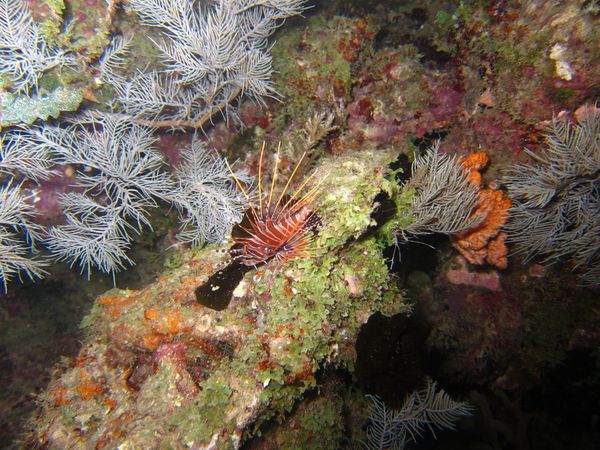 ci dessous un corail sp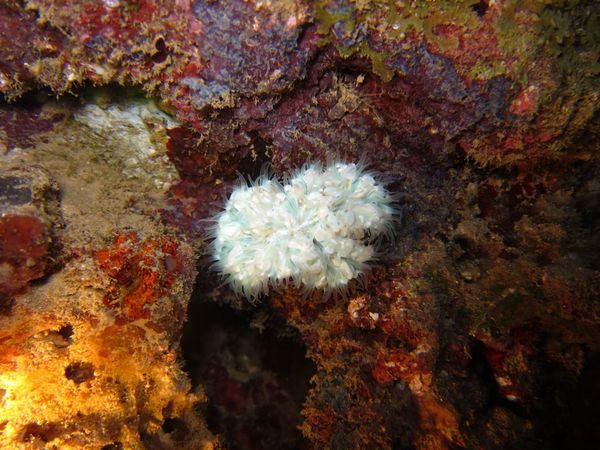 Commentaires
christian lemenuisiart 25/08/2010 05:52