Coquillage gastropode, Tonne sur pied (Tonna perdrix, LINNE 1758)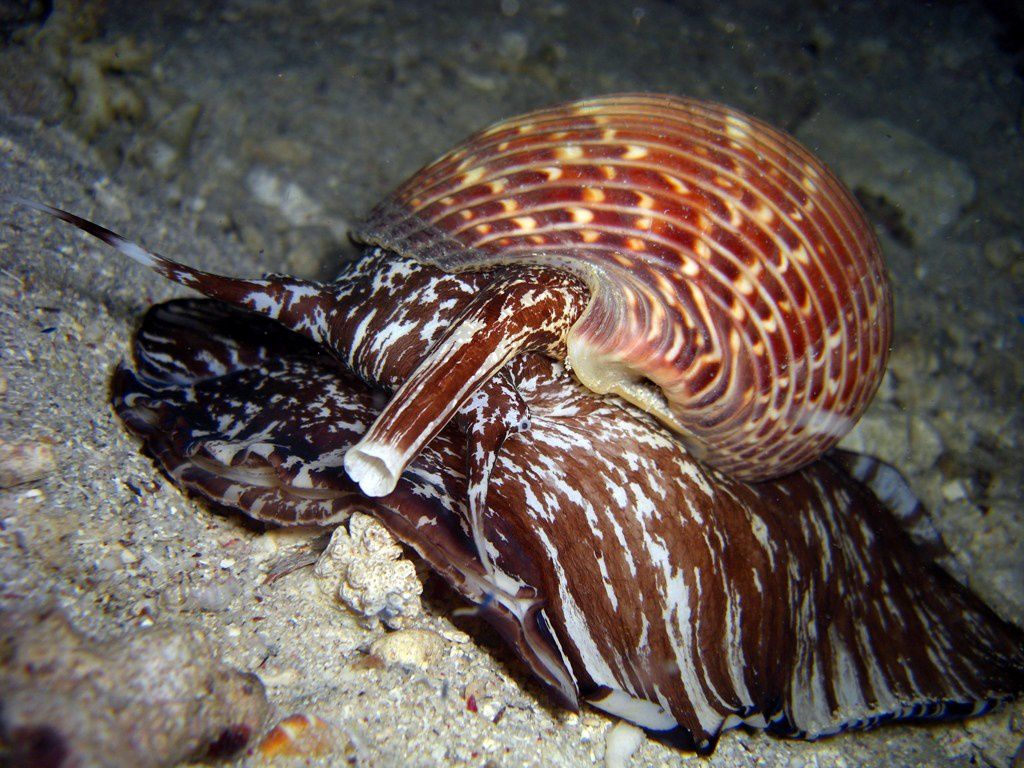 Ce spécimen a été rencontré de nuit par -6m, sur un fond sableux de la passe en S de Mayotte. Taille d'environ 40 cm de diamètre avec le pied déployé.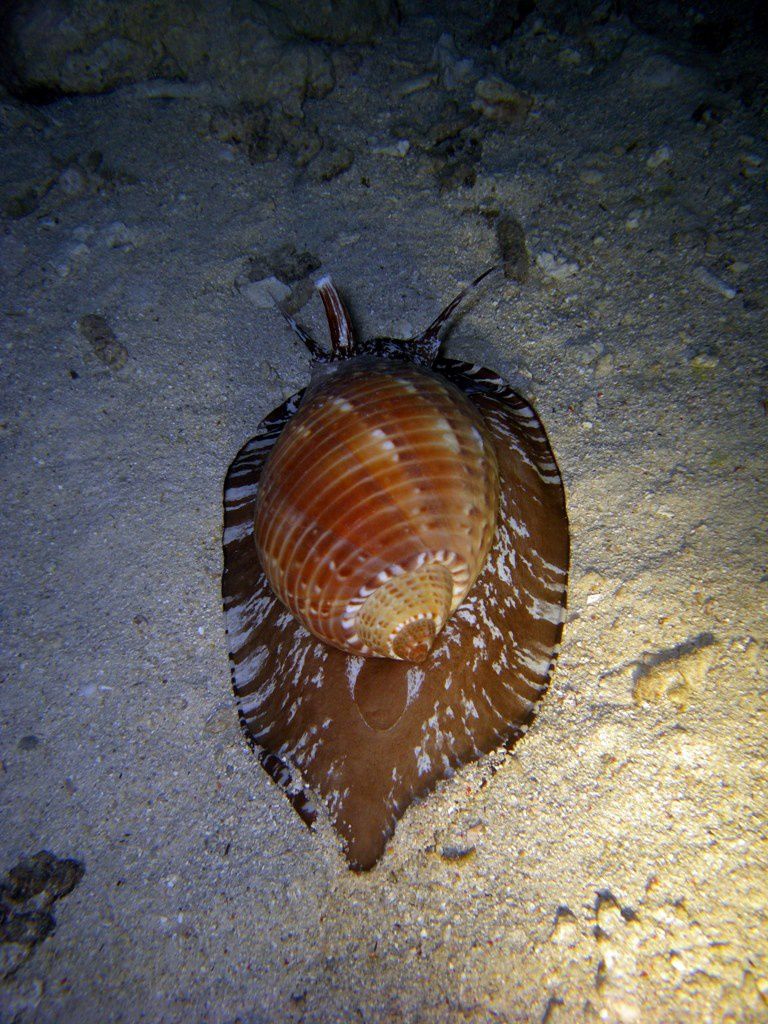 Cette « espèce d'escargot marin » à un manteau (pied) assez large et il se déplace tel un hydroglisseur sur le sable, à une vitesse assez rapide !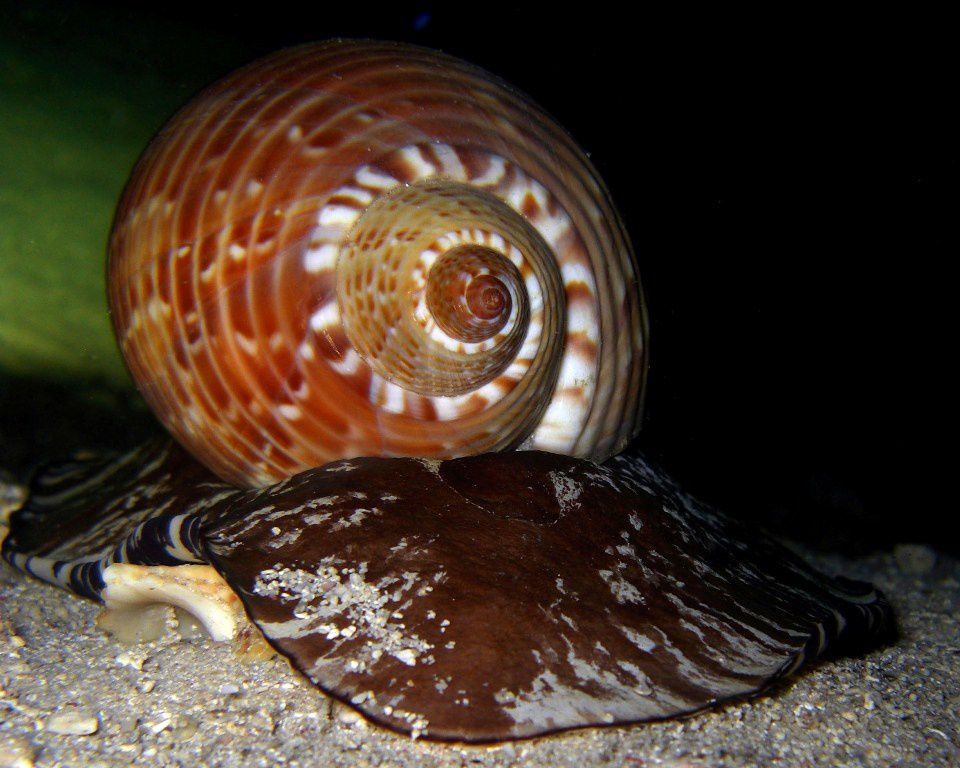 Le tuyau positionné en avant est nommé « siphon » deux petits yeux sont situés de chaque coté à la base des « antennes »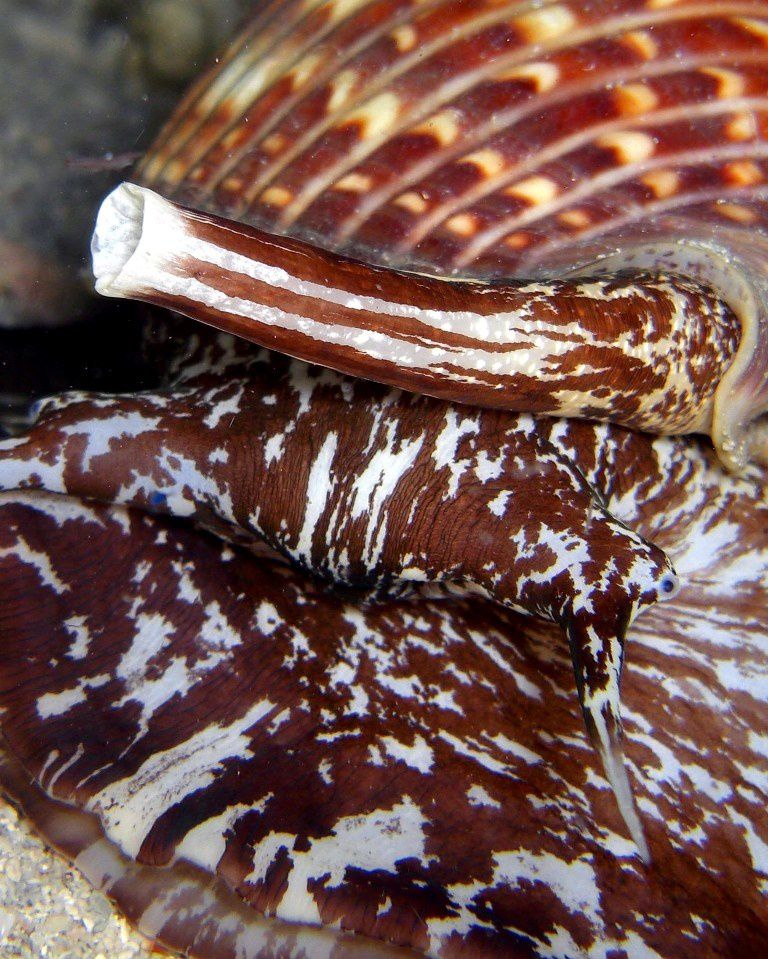 La coquille est extrêmement mince, à spire haute.
Ce mollusque sort de sa cachette la nuit pour aller chasser sa nourriture préférée ; l'holothurie.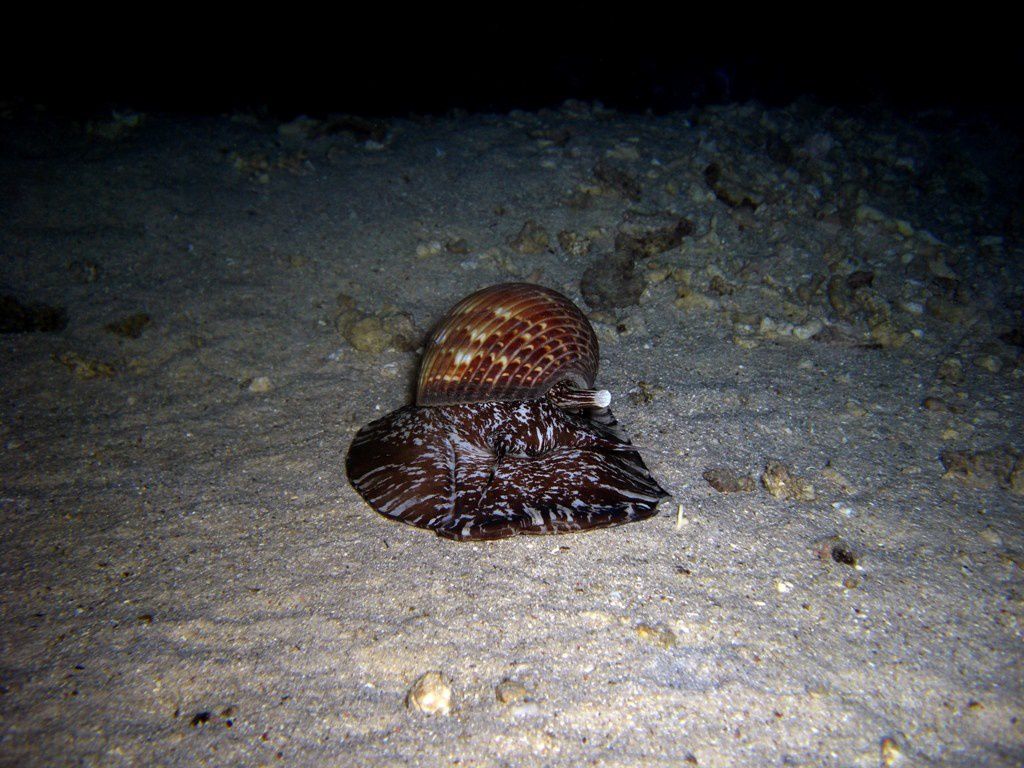 Cette espèce est répandue dans toute la zone tropicale de l'océan Indien et du pacifique occidental.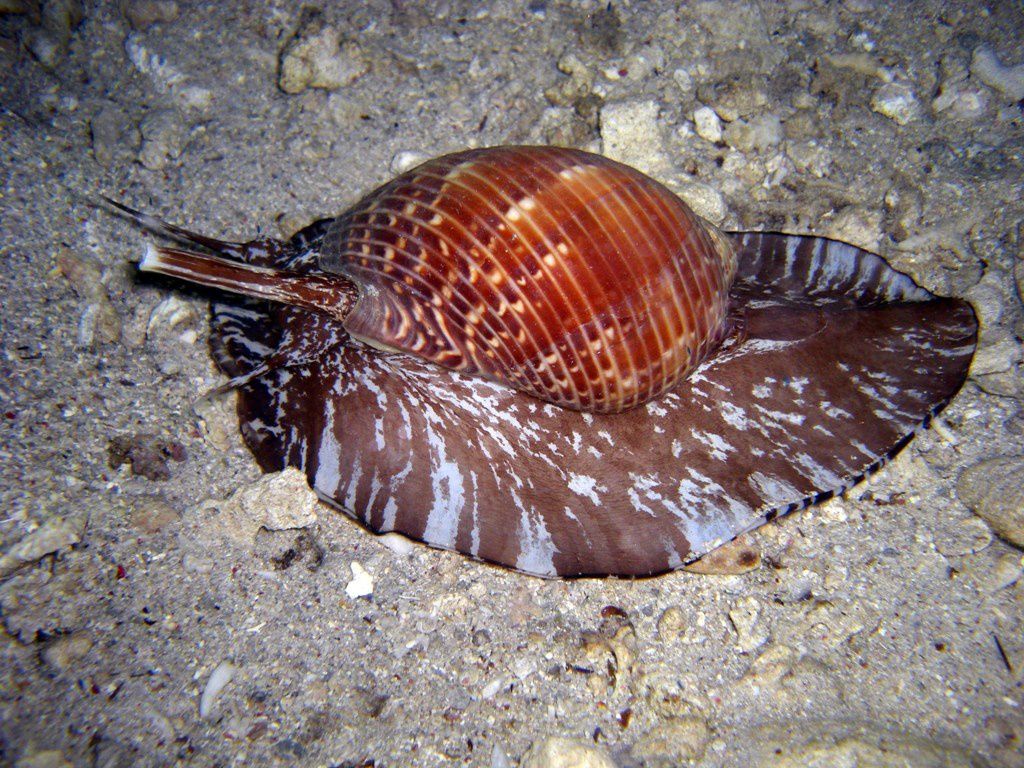 Binomial name Tonna perdix (Linnaeus, 1758)
Tonna perdix is a very large species of sea snail or tun snail, a marine gastropod mollusc in the family Tonnidae, the tun shells.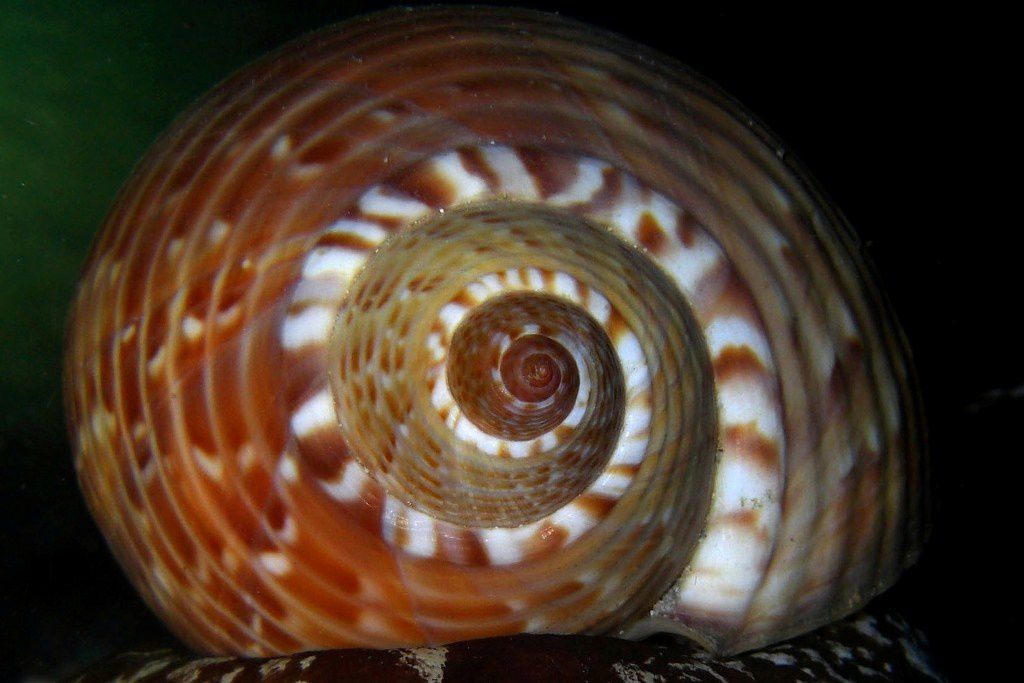 Distribution : This species is found in the Indo-Pacific oceans.
Description of soft parts : The mantle of the living animal is dark brown, with random radial streaks of white.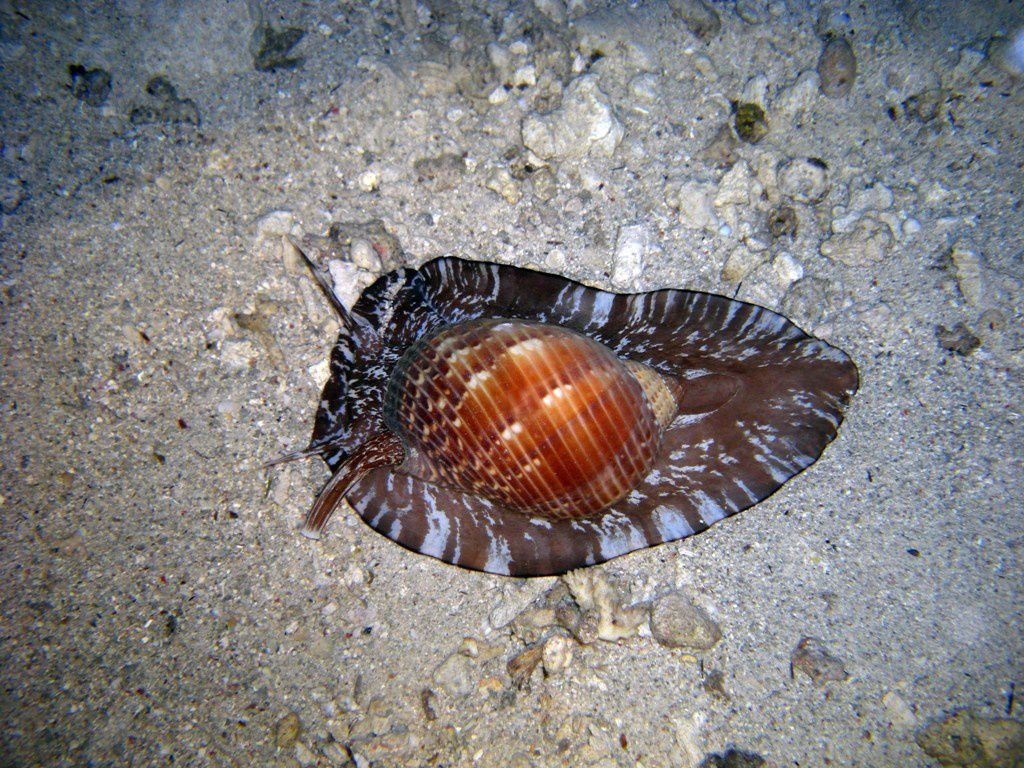 Life habits : This large snail emerges from sand at night to search for its prey, holothurians. Empty shells are commonly inhabited by hermit crabs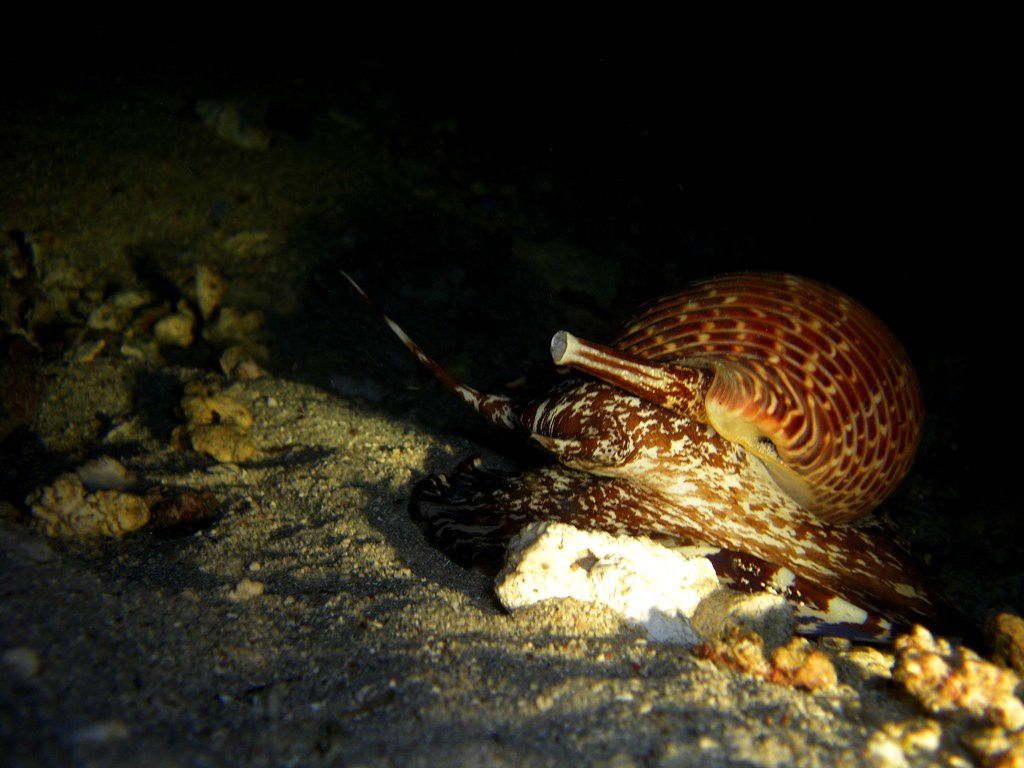 Scientific classification Kingdom: Animalia Phylum: Mollusca Class: Gastropoda
Order: Neotaenioglossa Family: Tonnidae Genus: Tonna Species: T. perdix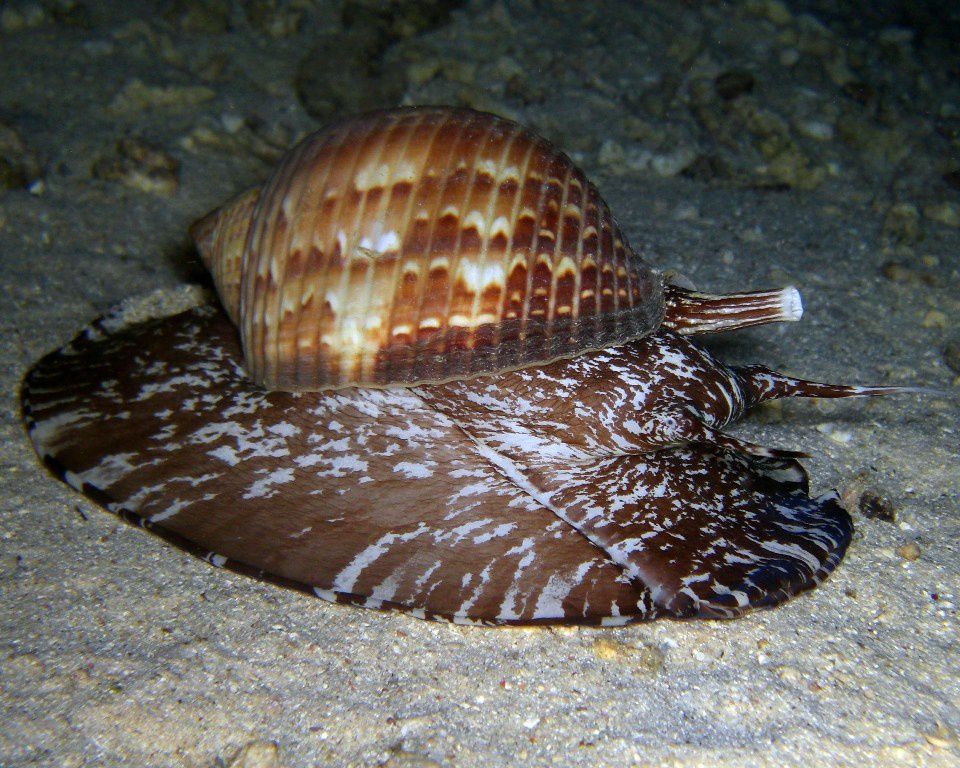 Commentaires