Porcelaine tigre (Cypraea tigris) à Mayotte
Coquillage à la coquille ovale, arrondie légèrement piriforme. La couleur est très variable et dépend de la région de répartition (Océan indien et pacifique). Généralement sur les récifs coralliens à partir des 5 m de fond.
La nuit, cette espèce peut s'observer recouverte de son manteau sur l'intégralité de sa coquille. Des petites excroissances en formes de picots sont alors visibles tout autour du bord.

Relativement fréquent à Mayotte du fait de l'interdiction de ramassage.
Classification classique:
Règne: Animalia, Embranchement: Mollusca, Classe: Gastropoda, Ordre: Neotaenioglossa
Famille : Cypraeidae, Genre: Cypraea, Nom binominal: Cypraea tigris Linnaeus, 1758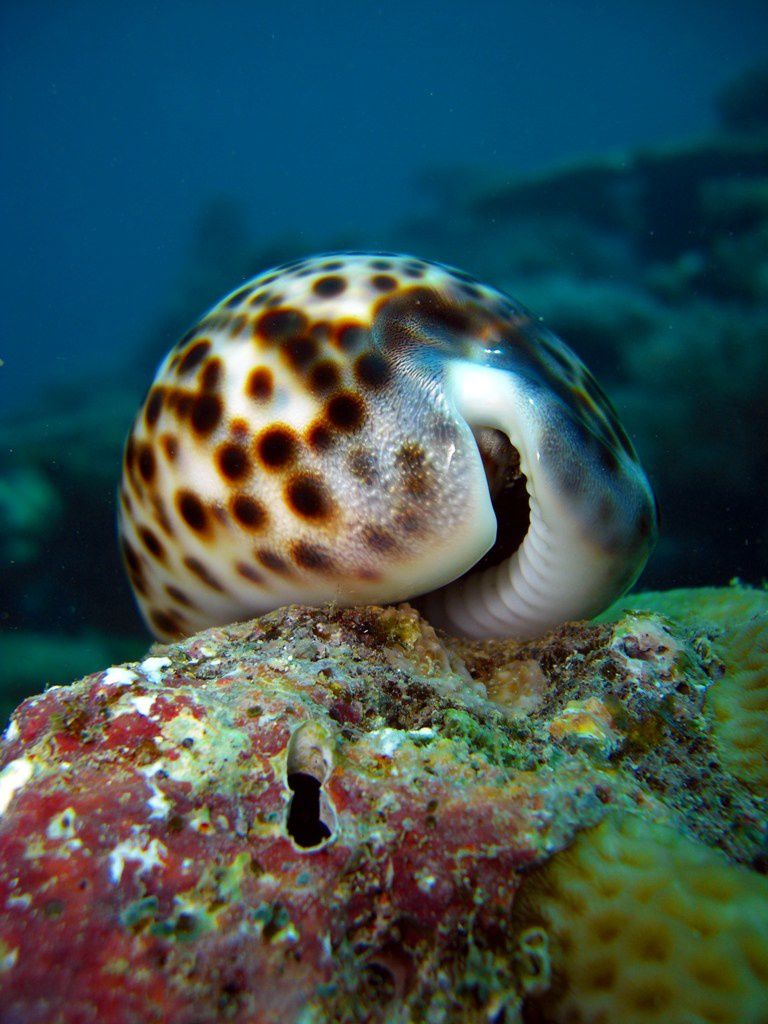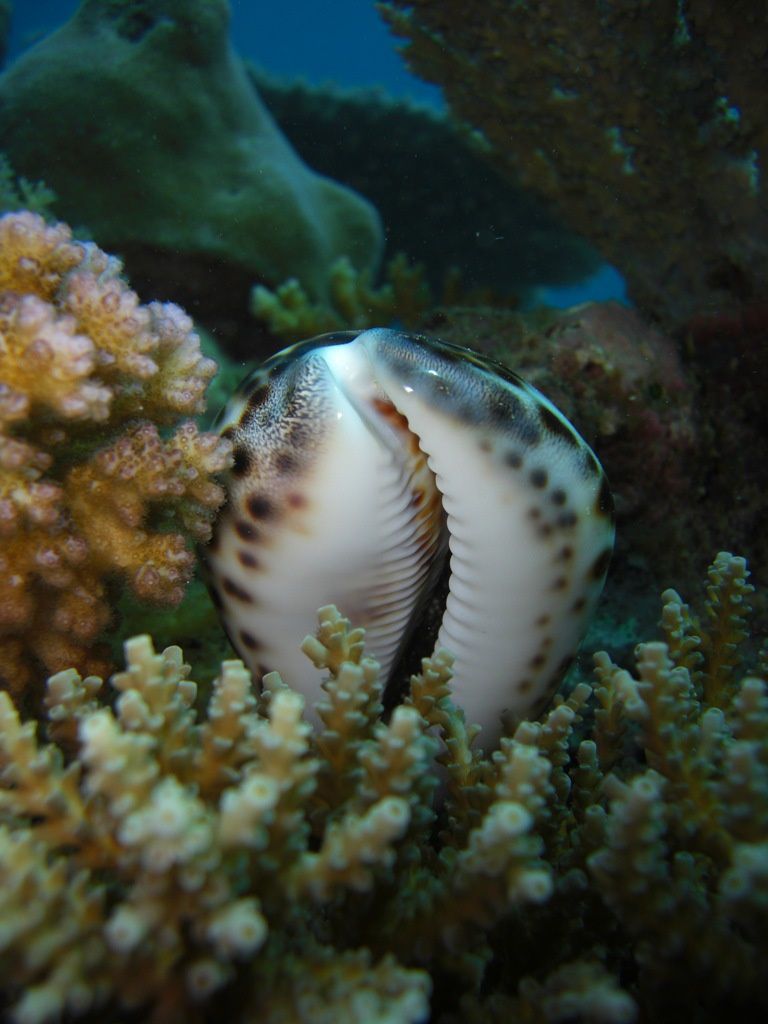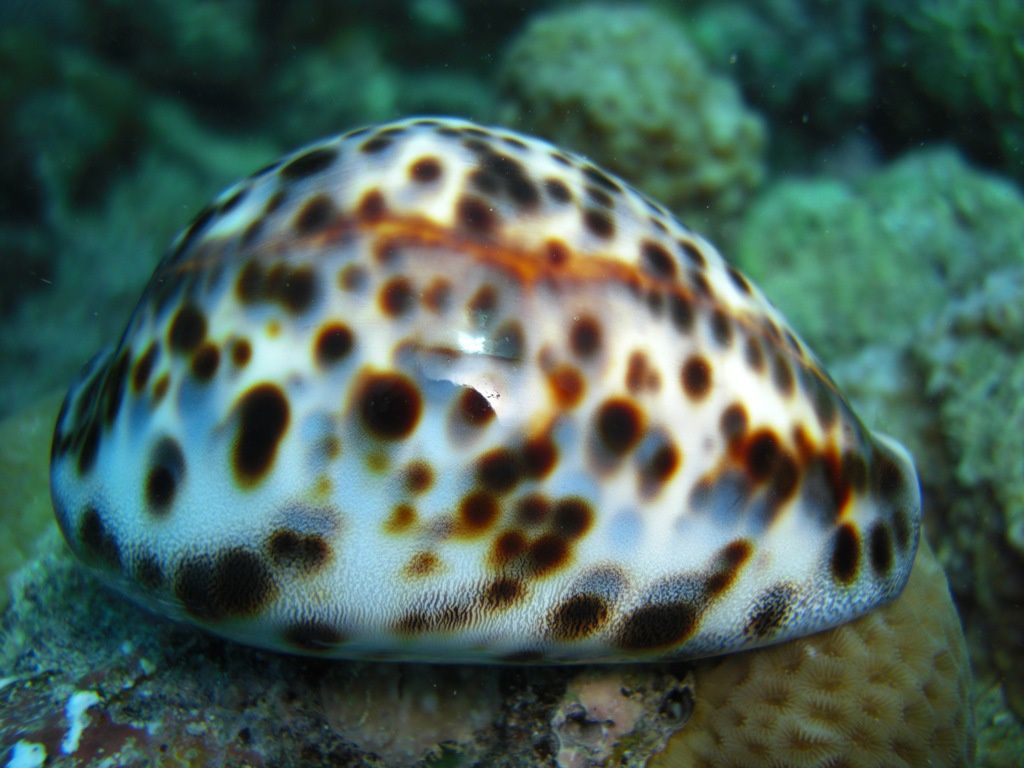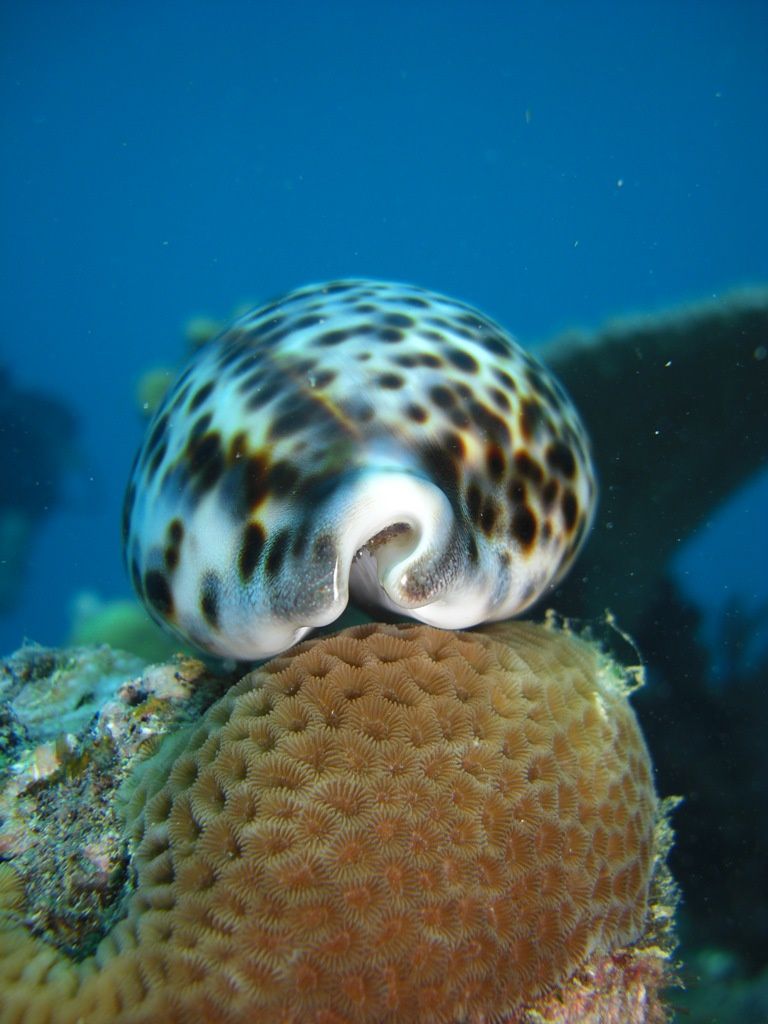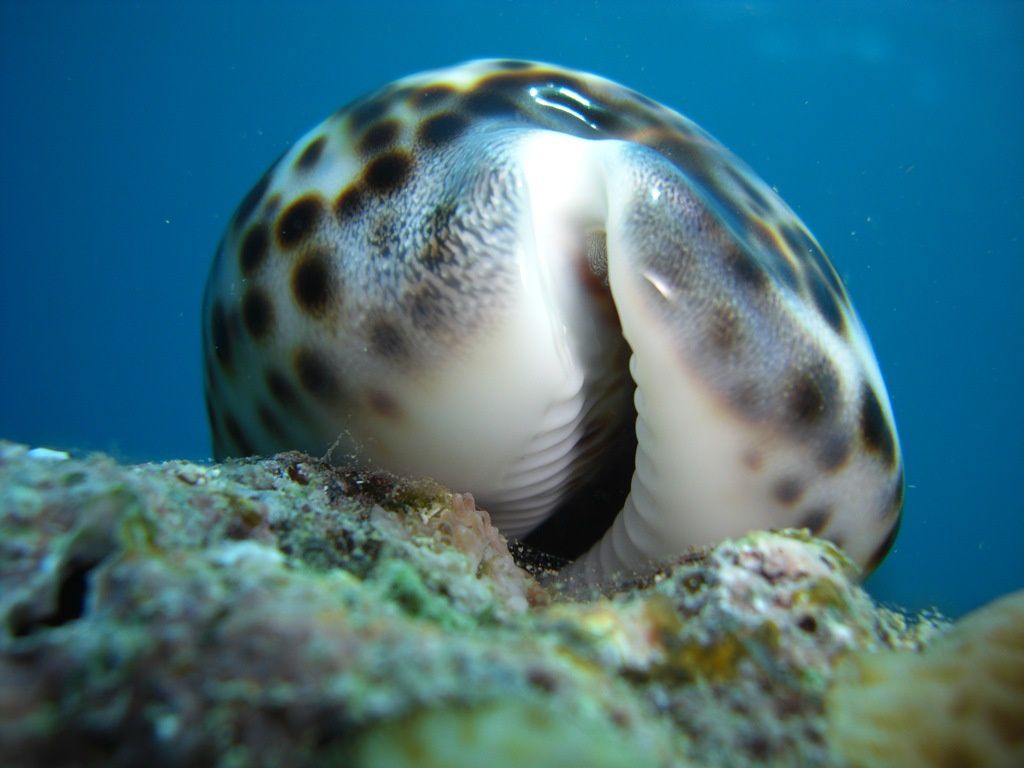 Tiger Cowrie - Cypraea tigris Taxonomy: Tiger Cowrie belongs to the Kingdom Animalia, Phylum Mollusca, Class Gastropoda, Order Mesogastropoda, Family Cypraeidae, Genus Cypraea and Species tigris.
Scientific names: The scientific name of Tiger Cowrie is Cypraea tigris.
Origin or natural range: Tiger Cowrie originates in the Indo-Pacific region including Zanzibar, Philippines and Hawaii.
Size: Cypraea tigris grows up to a size of around four to six inches.
Color: Tiger Cowrie occurs in black, brown, gray and white colors.
Commentaires
Maelwyne 17/03/2009 08:03