Holacanthe duc, ange royal (Pygoplites diacanthus) de l'océan indien
Appartient à la famille des Pomacanthidae
25 cm de long à l'âge adulte
Répandu en mer rouge, océan indien dans les lagons avec coraux, sur les récifs externes, souvent près de cachettes. Entre 1 et 50 de profondeur
Généralement solitaire ou en couple, craintifs, ils fuient le plongeur.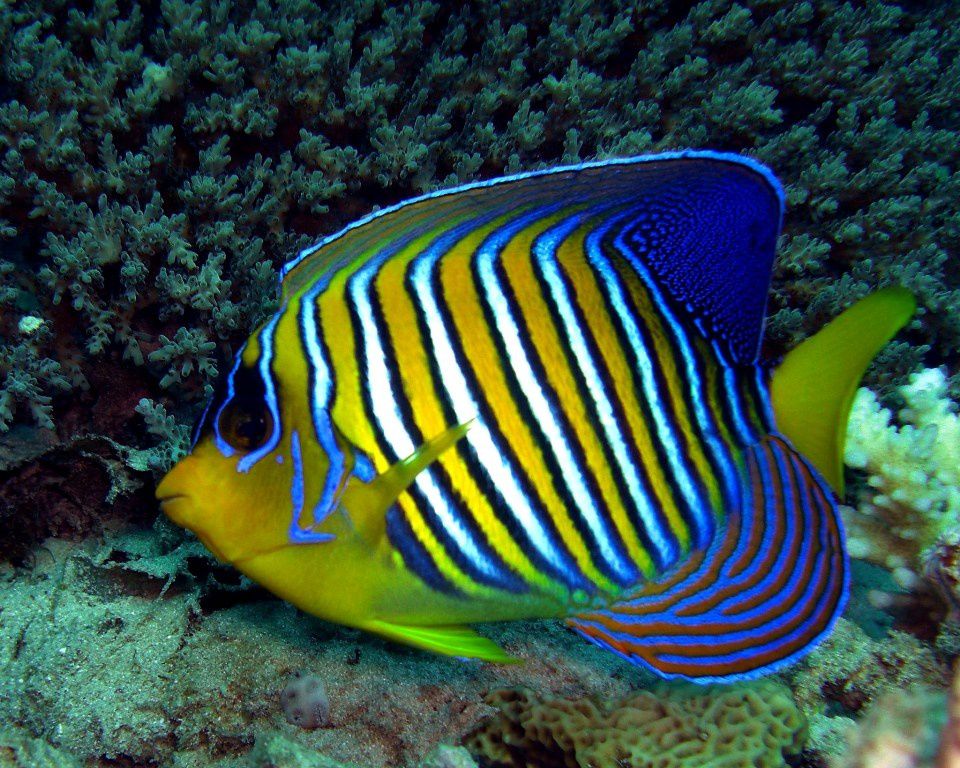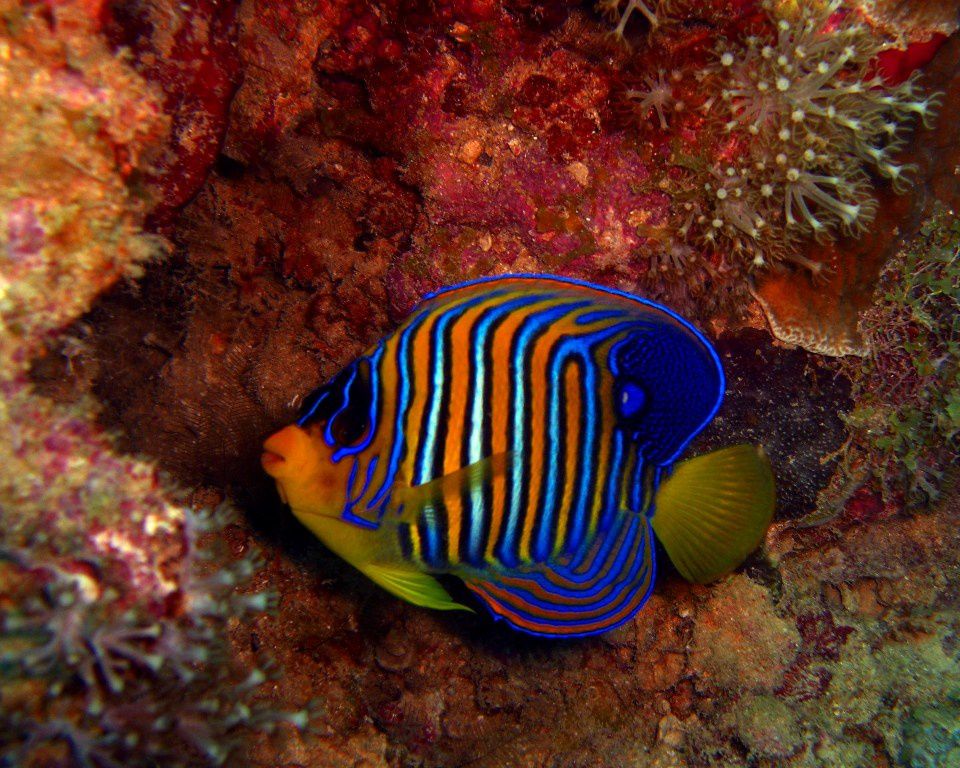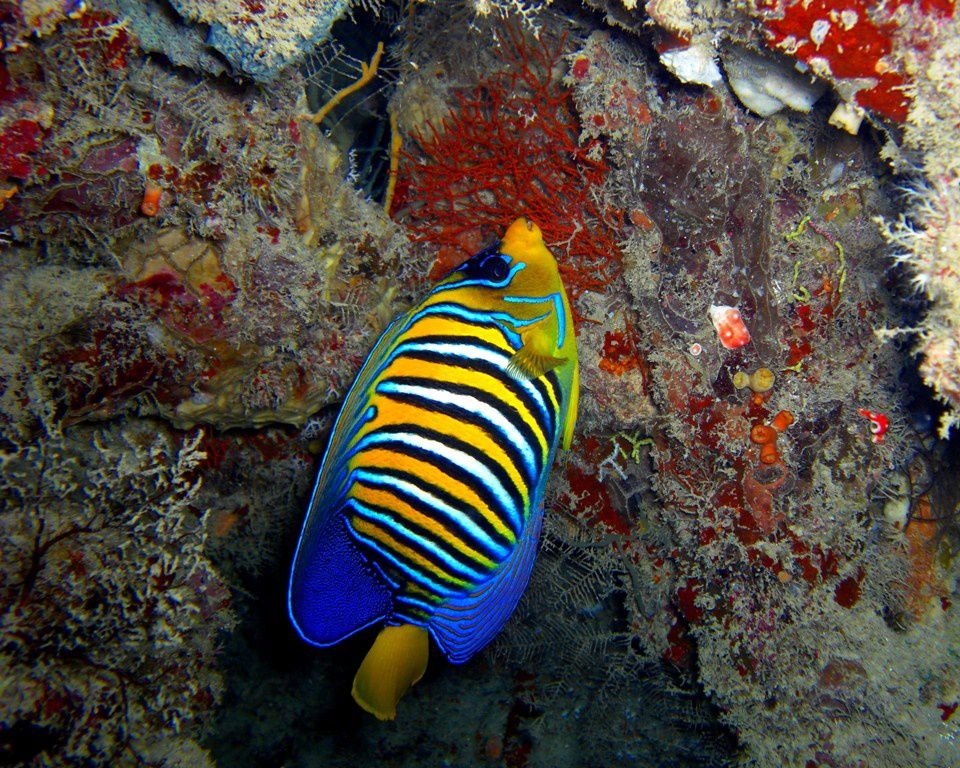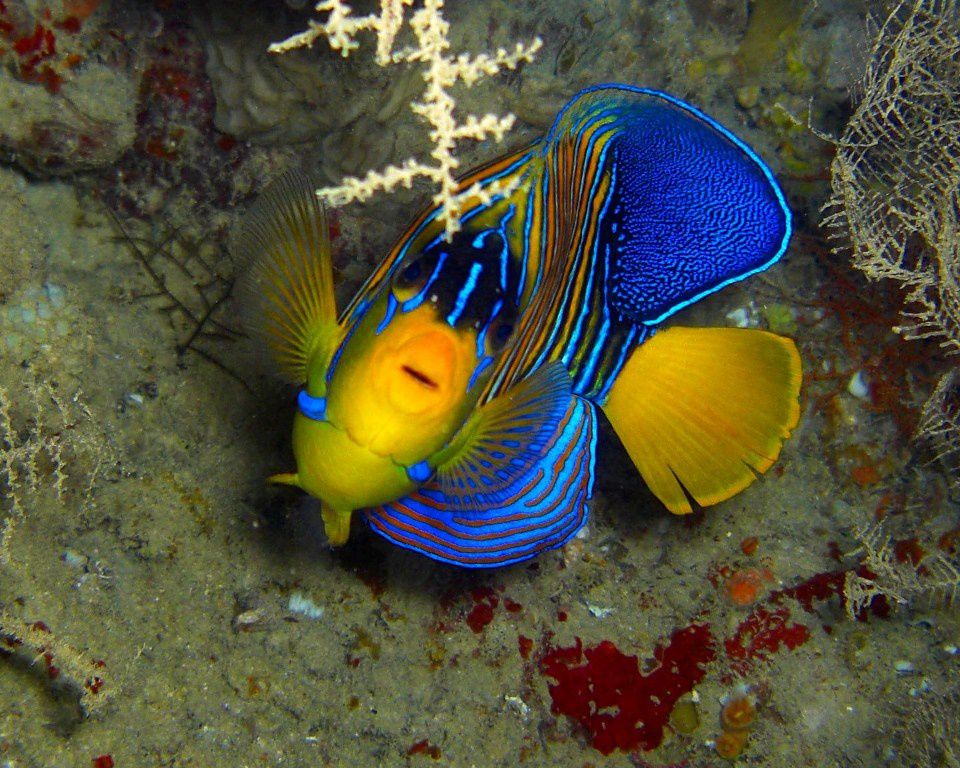 The royal angelfish, Pygoplites diacanthus, is a species of marine angelfish of the family Pomacanthidae, the only member of the genus Pygoplites. It is found in tropical Indo-Pacific oceans from Red Sea and East Africa to the Tuamoto Islands, north to Ryukyu and Ogasawara islands, south to the Great Barrier Reef and New Caledonia, at depths down to 48 m. Its length is up to 25 cm.

The royal angelfish occurs in coral-rich areas of lagoon and seaward reefs, often found in the vicinity of caves. It feeds on sponges and tunicates. It is solitary or in pairs, or in groups.

Coloration of the royal angelfish is sides with alternating dark-edged bluish white and orange stripes which narrow and angle backward in dorsal fin, the posterior portion of the dorsal fin black with close-set blue dots, the posterior portion of anal fin with alternating yellow and blue bands running parallel to body contour, and the caudal fin yellow. Juveniles have a large ocellated dark spot on the basal portion of the soft dorsal fin.

Commentaires